VIDEO SEO SERVICES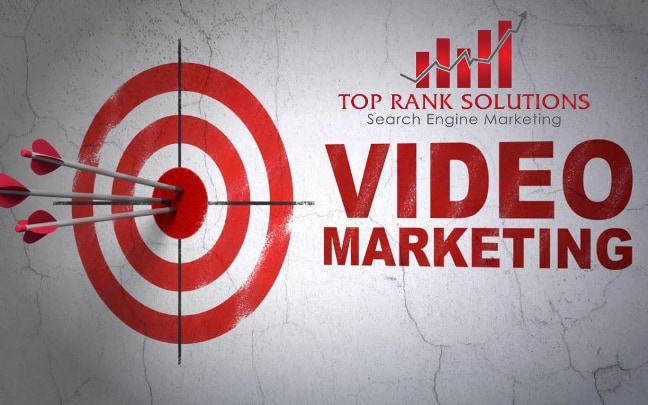 What is video search engine optimization? Maybe you have heard about video marketing and how powerful it can be, but never really understood or saw the full potential. At Top Rank Solutions we provide video SEO to companies worldwide. Our San Diego video SEO team optimize all video to help them rank higher in the search engines to increase the exposure, engagement, and increase your brand name.
Simply adding a video to YouTube, Vimeo, or Dailymotion will not help your video move up the rankings. There are many factors that go into ranking a video in the search engines like choosing the right title, keyword research, description, tags and many other adjustments that can help your video outrank your competitors. At Top Rank Solutions we are well aware of the latest strategies used to rank videos higher in the search engines and we also do our very in-house video testing to stay ahead of other San Diego video SEO companies.
Videos are extremely power way of marketing your website, product, services or simply giving viewers a free do-it-yourself guide. Today videos are extremely popular and many people prefer to watch a video instead of reading through a website and by doing video search engine optimization in San Diego, it is easier for people to find your video instead of your website. Another great way is to embed your videos on your website to showcase your products or services.
BENEFITS OF VIDEO MARKETING FOR LOCAL BUSINESS
General marketing is a good way to get more customers, but what if you were able to take it up a notch for your local business? Wouldn't this lead to fantastic results in the short and long-term? Well, if that is what you want, you are going to need to take a look at video marketing. This is one of those options that is going to leave you amazed while at the same time building your brand, reputation, and website visits. Most businesses who use video marketing state their conversion rate has increased. Here are some of the main benefits of Local SEO video marketing.
CAPTURE A LARGER AUDIENCE
Not everyone likes the idea of reading through a website in order to learn about a product and/or service. A video can clearly show them the product/services and this will allow the potential client to decide if the product/service is what they are looking for. In fact, studies have shown a trust factor comes into play when watching video compared to reading a website. A video allows your business to show your product/services in a matter of minutes compared to reading text on a website. Another trust factor is clients will be able to see who you before they go coming to your local business. This alone is a very power marketing strategy because people are more likely to do business with you if they already know who you are.
SIMPLE
It is the simplistic nature of the videos that are going to lead to better results and why San Diego video marketing is important. The idea of being able to hit play and getting a gist of what is being sold is hard to beat. This is why more and more businesses are starting to realize how their conversion rates go up when they use videos for their business.
EASY TO INTRODUCE YOUR SERVICES AND PRODUCTS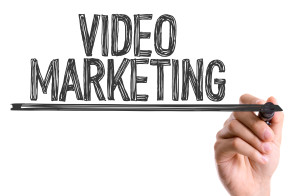 There are many people who will not want to read pages upon pages of a specific product or service. A video can help answer the question they have and will help in deciding to purchase your services or products. Times have changed and video marketing is here to stay and will only become more popular in the future.
Video marketing has many benefits and too many local businesses are not taking advantage of the power of SEO video marketing. Staying ahead of the curb is vital and having your videos optimized today will have long lasting benefits for your company. Our San Diego video SEO experts a fully qualified in providing top quality results for you local video marketing campaigns.