GOOGLE MAPS SEO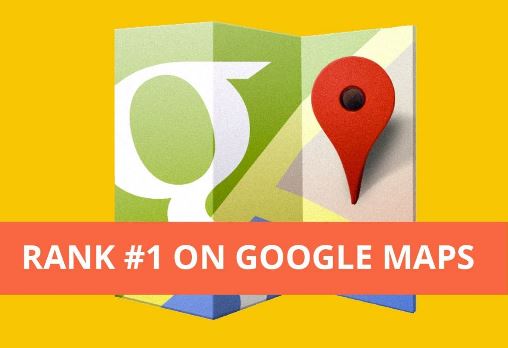 Here at Top Rank Solutions, we specialize helping our clients dominate their respective local search market. As local map SEO experts, we pride ourselves on our ability to propel our clients to new heights in their respective industries.
Due to major changes in Google's local search algorithm, it has become more important than ever to rank well with Google Maps searches.
The update ultimately changed the overall look and feel of the local search process. Before the update, more local businesses were shown within the search results and a total 7 listings popped up in local search. Now only 3 businesses show up in the local search results. Now a local 3 pack listing will show up a whopping 93% of the times vs a 25% versus the old 7 pack model. 
What Does That Mean For Local Businesses?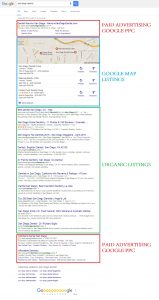 This new update has made it even more important to really focus on local SEO and organic rankings in order to increase local visibility of your company.
How Can This Help Attract More Clients And Help Dominate a Niche?
1. Generate More Traffic.
As your listing shows up more frequency compared to your competitors, more eye will see your Google My Business page in the local map pack. If you have a solid online reputation management system in place, this simply means more website visits, more website traffic, more inquires, and more paying customers visiting your business.
2. Generate More Conversions.
By being able to rank better for customers within your actual business proximity, you are going to be able to target your ideal customers in terms of physical location. Thus, it will further increase the chances that you are going to be able to convert them. Also, having a well optimized website for conversions is going to allow you make website visitors take action on your website.
3. Increase Market Share.
If you are able to increase your local search rankings, you are undoubtedly going to be able to effectively steal market share from your local competition. SEO is like digital real estate. The better location your have, the higher chance of getting more customers and a big market share. 
How to Achieve These Benefits?
1. Get Better Optimized Rankings.
Our SEO company specializes in local SEO and we take into consideration many factors we have successfully tested to see results in the maps. All our local campaigns we optimized every aspect of your digital foot print and follow a strict protocol which we have developed and tested by our R & D team the produces results time and time again.
The Process:
1. The Setup.
First, we will need to set up your Google My Business page properly. In order to do this, you will need to claim your Google My Business listing if you have not already done so. With this, you will want to fill out all of your important business details which will tell Google all about your business. Once you set up your page, you will receive a code verification from Google to ensure that you are the owner of the actual business that you are setting up. You will receive this code in the mail within 2 weeks of setting up the business page.
2. Google My Business Optimization.
This is the part where we will completely optimize your page so that everything is accurately and carefully telling both Google's algorithm and the user information about your business. This includes your description, contact information, hours of operation, and displaying a good amount of pictures of your business for validation.
3. Reviews.
While the review portion is no longer considered Google Reviews, the actual reviews from your Google My Business page are still going to be utilized for local search result packs. Not only that, but the snippet that Google is going to show to your prospective customers not only includes your overall review score, but also the number of bad reviews that your business has in total. Because Google has offered their users the ability to sort and/or filter search results by rating, you really want to maintain a high review score with your customers. The quantity and score of the reviews that you have are going to really help get you a good amount of clicks and conversions. People tend to click on businesses with more reviews overall as it provides them with a good amount of assurance and validation which is what a lot of customers now look for during the buying process.
4. Citations.
We will also work to ensure that you have a good amount of citations for your page. Citations are specific mentions on other web pages or outlets. For instance, having your website listed on a local directory would be considered a local citation. These are going to help validate your business in the eyes of the search engine algorithm.
As you can see, Google Maps is still incredibly important for really ranking well for local search results. In fact, most would argue that the switch to Google 3 pack has made it even more competitive and important than ever. It has never been more critical to focus on local search results and to really optimize your My Google Page as much as possible to compete with and even dominate your competition. If you are looking to really dominate the local search results give us a call today.