SAN DIEGO REPUTATION MANAGEMENT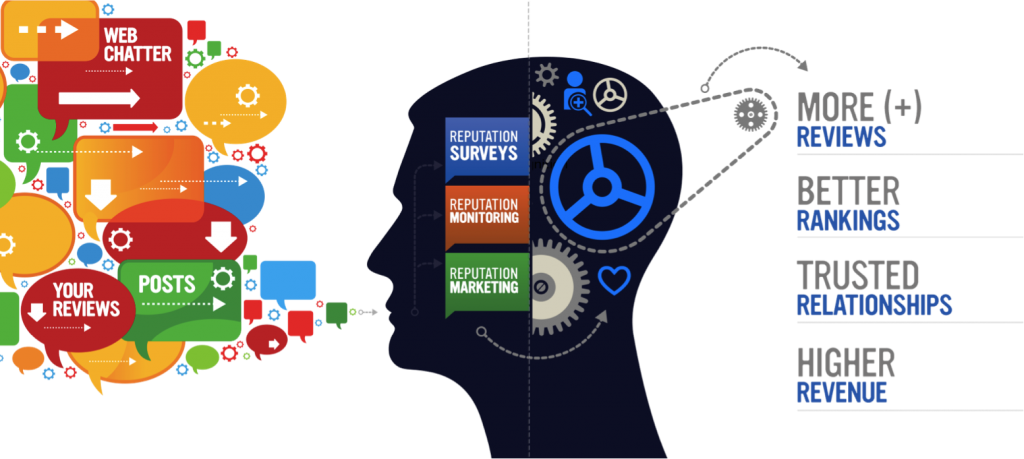 If you don't control of your online reputation chances are someone else will. Have a positive online presence is vital for any business to succeed. One bad review, one bad experience, or one bad person could significantly hurt your business by providing misleading or sometimes fake reviews and can take your SEO internet marketing plan out the door. Getting a bad mark could potentially make your company lose not only credibility but also could lead to losing income. Studies have show that 80% of people will not visit a business after reading a negative review online.
Many times,  your professionalism and great customer service are just not enough to satisfy some people. There will be unhappy customers who even after attempting to provide a positive experience they will go online to places like Pissed Consumer, Rip Off Report, Yelp, Google +, City Search or Health Grades, and leave nasty, exaggerated, and sometimes fake reviews. Our online reputation management company can help your business get your reputation back.
ONLINE REPUTATION MANAGEMENT PROCESS
CUSTOM ONLINE REPUTATION MANAGEMENT EVALUATION
Our first step is to analyze your reputation online. We come up with the best customized reputation management plan for your company. We take into consideration the issues that are most hurting your business and make sure those are the priority. Every business is different and every business will need a different game plan. We don't have cookie-cutter plans or pricing.
SOCIAL PROFILE AND DIRECTORY OPTIMIZATION
Simply having a Yelp profile, google +, City Search, or Facebook does not mean you will be found. We create additional social profile and directory listings and optimized them. By optimizing your social media and directory listings you give a better impression of who your company is and what your business can provide to potential clients. Imagine having only 2 or 3 profiles with a bad review and one of them with 1 or 2 bad reviews? When people search for your business that is the only thing your customers will see!
PROMOTING POSITIVE REVIEWS
Through trial and error, we have successfully found a way to get more reviews from your current customers. Having more positive reviews will show consumers that your company is legit and has integrity. These positive reviews with time will mask out those negative reviews.
MOVE BAD REVIEWS OUT
On certain situations, we can get rid of bad reviews altogether. This is not always possible, but that is what we shoot for first. We also help in moving those pages with bad reviews out of the way so they  start showing up on page 2 in the search engines. There are some SEO tactics that can be used to move those pages out and add branded properties instead. Sometimes we can even push them back to page 3 where a potential client will more thank likely not see it. This is a process is NOT an overnight service.